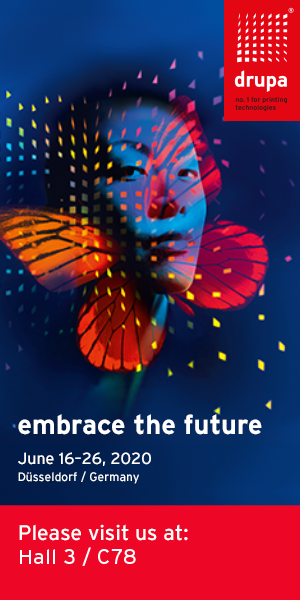 Embracing the Future – Kwang Myung Ink announces participation in Drupa 2020 – June 16th – 26th- Duesseldorf, Germany.
South Korea's principal producer of offset inks, Kwang Myung Ink (KMI) has confirmed they will have a major presence at the world's largest print show, drupa 2020, taking place in Duesseldorf, Germany, June 16th – 26th2020.
This will be the first time exhibiting at drupa for KMI, and demonstrates the company's determination to position itself as a major global player in the offset ink market. With an impressive portfolio of excellentcoldest, heatset and sheetfed inks and coatings, including UV LED products, KMI is already fast becoming the supplier of choice to quality conscious printers around the world.
"drupa attracts thousands of visitors from our core markets in Asia, and many more from our target markets in Europe, Middle East and the Americas, so it's absolutely vital that we present ourselves at this prestigious event." According to KMI President Jason Lee. "We have recently appointed several new dealers, so drupa will be the first opportunity to work alongside them, in introducing our solutions to their customers. We will also have a number of product launches to announce in Duesseldorf!"
Mr Lee added "We hope to forge new relationships at drupa and we encourage everybody who appreciates traditional values of quality, product leadership and customer service, to come and visit us at the show. We will be ready with a warm welcome!"
Kwang Myung Ink will be in Hall 3, stand number 3C78 from 16th – 26th June 2020.