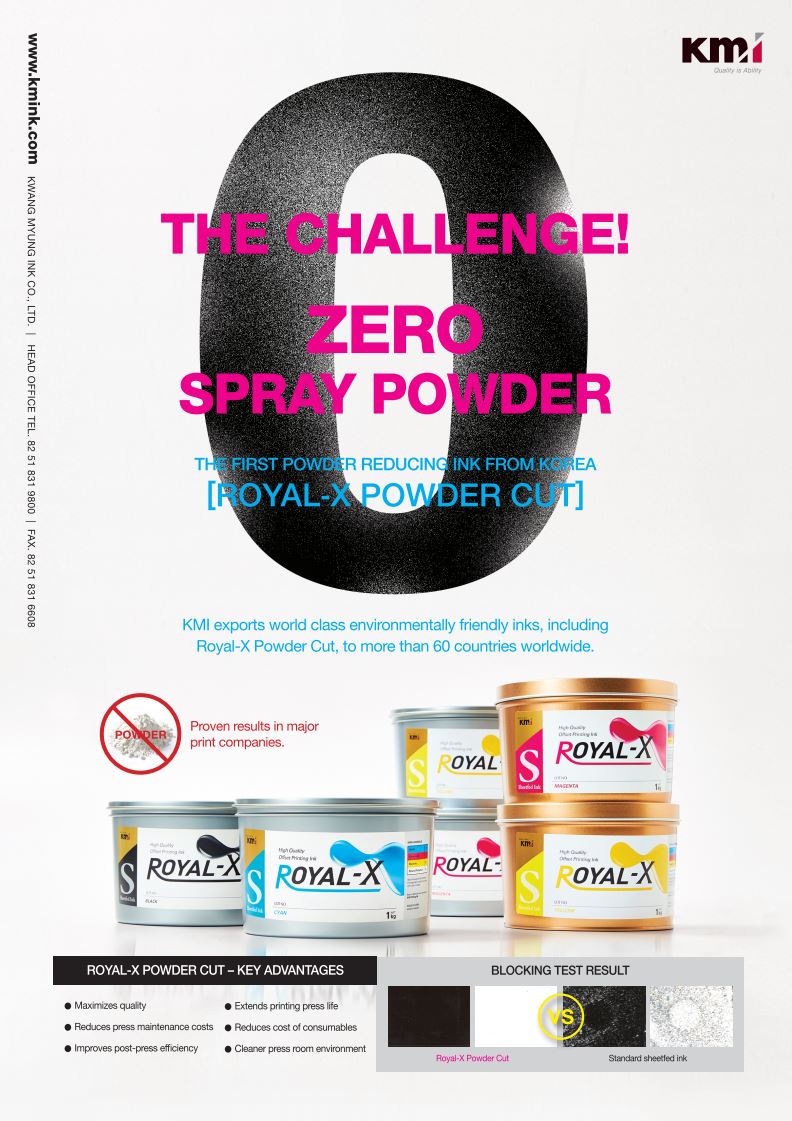 Clean up your press room!
Introducing Royal -X Powder Cut Sheetfed ink
The next generation process ink that can reduce the amount of spray powder used in sheetfed offset printing, making the print environment cleaner and helping to extend the life of the press!
The Royal X- Powder Cut series uses high functioning resin, varnish and special beads,
giving it excellent rub and blocking resistance and minimizing the need for spray powder.
Isn't it time you cleaned up your press room?
#spraypowder #powderless #powderfree #greenink #sheetfedink #ecofriendlyink #ROYALX #inksetoff #fastdryingink #KMI